Joining me for #expeditionchili2018 are representatives from Germany, Portugal, Spain, Australia, China, Canada, Mexico, Brazil, Argentina, Uruguay, Peru, Paraguay, Ecuador, and Colombia. We have the privilege of embarking upon an epic adventure to discover some of the most fascinating places Chile has to offer.
Chile
is a South American country occupying a long and narrow strip of land between the Andes and the Pacific Ocean. It borders Peru to the north, Bolivia to the Northeast, Argentina to the east, and the Drake Passage in the far south. Southern
Chile
is rich in forests and grazing lands and features a string of volcanoes and lakes. The southern coast is a labyrinth of fjords, inlets, canals, twisting peninsulas, and islands. This is my first visit to
Chile
and I am grateful for the opportunity to see the striking contrasts of a country that has been called a "treasure at the bottom of the world." Lonely Planet ranked
Chile
the No. 1 "Best in Travel" for 2018, and for the fourth year in a row,
Chile
was named the leading adventure tourism destination by the World Travel Awards.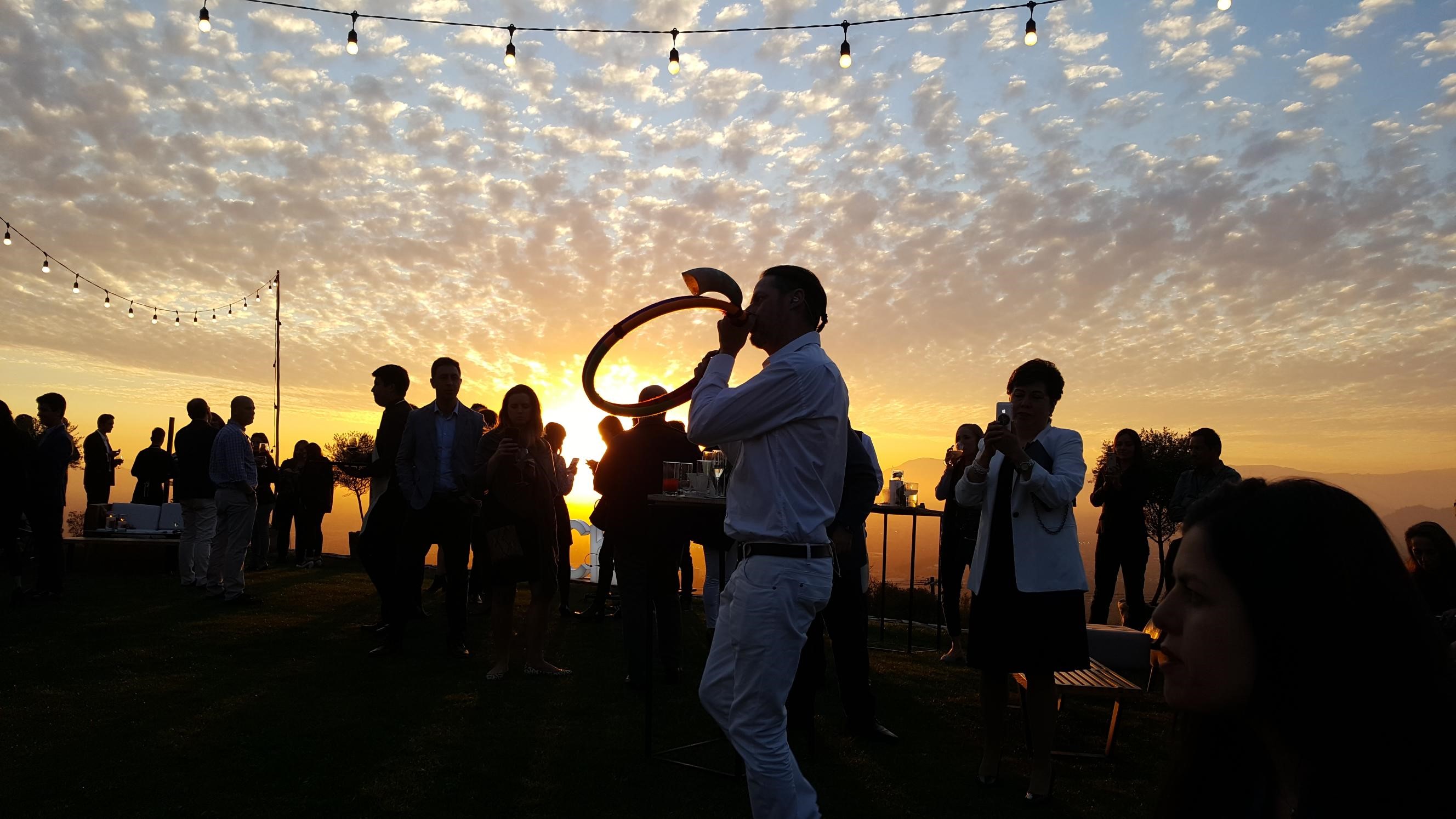 Before we embark on Expedition Chile, the tourism team hosts an opening event at Botanico, a wonderful venue with spectacular views of the city…and a show-stopping sunset over the capital, Santiago.
Missed Kelly's first blog? Catch up here.
-Kelly