When you first wake up in Guam, you open your eyes to a tropical wonderland. After shaking off your slumber and verifying you aren't dreaming, you check your phone to confirm where you are: a blinking blue dot in the Pacific, nearly 4,000 miles away from Hawaii and a mere 900 miles north of the equator. Your nearest neighbors are Japan, Hong Kong, and the Philippines. You step out on the balcony to feel the air—just as you imagined—a balmy, comfortable 85 degrees. The sky is cloudless, with a hue as deep and blue as the surrounding waters.
The biggest decision of the day is knocking around in your mind: What to do? How to explore this 32-mile long island? How can you best experience the 4,000-year-old Chamorro culture? And get to know the multicultural mix you see in the faces around you? You've read that the Chamorro were Guam's first inhabitants who arrived by canoe from Southeast Asia. You make a mental note to visit Chamorro Village Wednesday Night Market to see traditional dancers, and consider going to a Polynesian-themed dinner show at one of the hotels.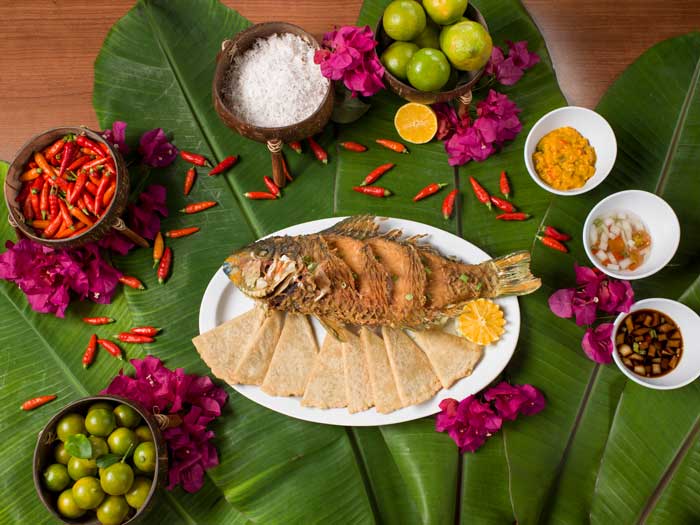 Back to your choices for today! A big, watery playground surrounds you, calling for parasailing, paddleboarding, snorkeling, kayaking, deep sea fishing, and SCUBA DIVING! That's IT! You've decided what to do! Divers come from around the globe to explore Guam's lush underwater world so why not spend your first day in scuba gear? You're anxious to check out the famous Blue Hole and descend its 300-foot limestone shaft off the southern coast. Or you could see the Atlantis Submarine at Gab Gab. Another site that piques your interest is the only place in the world where shipwrecks from two different countries and two different wars nearly touch—the Russian SMS Cormoran, scuttled after WWI, rests next to the Japanese freighter Tokai Maru, which sunk during WWII. How interesting is that?
On your way to a dive shop, you see a wedding in progress on the beach where a groom and his soon-to-be husband are exchanging vows. And you remember that in 2015, Guam made history as the first U.S. territory to legalize same-sex marriage. You've heard that Guam's warm welcome extends to everyone in the LGBTQ community. As you pass palm trees blowing in the breeze, you know this is the perfect place for honeymooners of all stripes. And there's no place on earth you'd rather be spending your first day than here!